Who is FundraiserTee?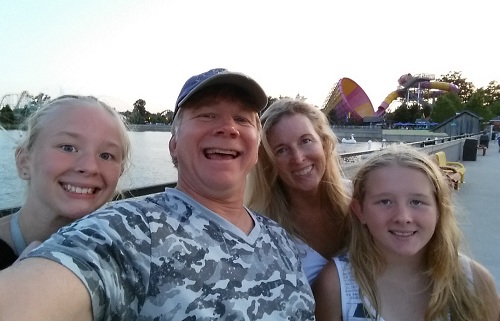 FundraiserTee was founded by Tom Vann, a well known screen-printing veteran. With over 25 years of experience, we have evolved into more than your average screen-printer. We are masters of printing anything from basic 1-colors to Full Color Process (4-color process). It all started in 1987 with a great friend, some gumption, and homemade equipment in Mom & Dad's basement. Decades later, Tom became a leader in the Promotional Products Industry for Screen Printing, Industry Speaking & Writing, and Award Winning Four-Color Process Printing.
FundraiserTee is powered by Tom's manufacturing plants across the United States with www.tommystshirtfactory.com providing decoration services for resellers and www.terrifict.com providing decorated apparel to businesses, groups and organizations. We are completely automated, with over 10 automatic screen-printing presses and a top notch staff.
FundraiserTee provides a platform to create a t-shirt or apparel fundraising campaign with no risk or cost. FundraiserTee's campaign creator also provides a system for marketing and selling t-shirts for profit. FundraiserTee then fulfills the campaign by printing and shipping the orders. Learn more at How It Works