Sell Apparel to Raise Funds Without Risk or Cost
Raise Funds for Your Cause
Selling T-Shirts is a great way to raise donations for a charity or cause. Offer a T-Shirt designed to commemorate an event or pay tribute to a community. Your supporters will wear it with pride.
Raise Donations for a Project
Let people know you need donations for a school, church or other project. Tell your story and reward their donation with a cool T-Shirt. It's easy to share links to your fundraising campaign page.
Never Pay a Cent
You pay nothing for starting a fundraising campaign and their is no risk. When the campaign is over, we send you the profits. If goals are not reached, your supporters will not be charged.
Make Group Orders Easy
No more time consuming order forms and collection of checks. Your local group members order & pay online, then we ship the order to you in bulk. Bulk shipments are shipped Free. Learn More
We Do All The Heavy Lifting
We handle all the fulfillment. No inventory. No managing orders. No payment from you. You launch your campaign and promote it. We pay you the profits.
Launch Your Campaign in Minutes
Pick Your Shirt
Select the style t-shirt, hoodie, or other product you want to offer. We carry many brands, including Gildan, Hanes & Next Level.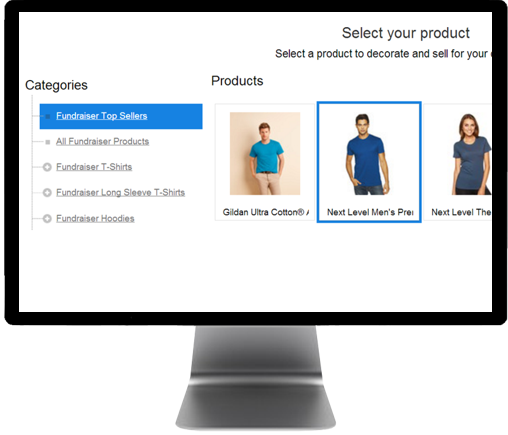 Design Your Shirt
Simply upload your graphic or create a design online using a huge library of fonts, clipart and templates. Our online t-shirt designer is fun & easy to use.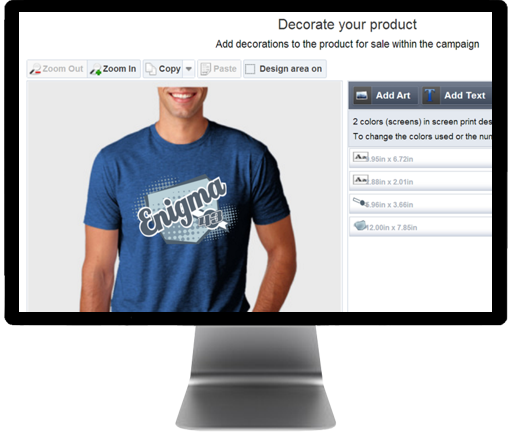 Set Your Goal & Price
Set a price & goal for your fundraising t-shirts. Don't sell too low, the purpose is to raise funds. It's okay to exceed your goal. Your low base cost remains the same, regardless of the price you set, and reduces with the more you sell.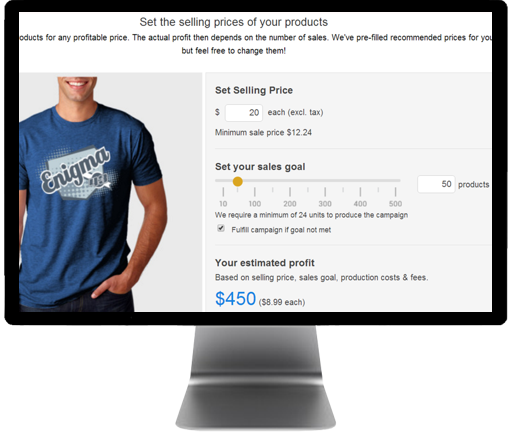 Configure Your Campaign
Tell your story and select the length of your campaign, up to 3 weeks. Add a logo and/or banner if you wish. You will have a unique webpage & shopping cart to promote to your supporters.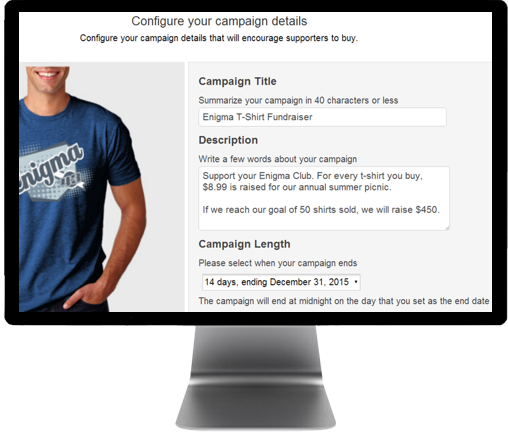 Promote Your Web Page
Now that your campaign is launched, your need to promote it. Your webpage includes links for sharing by Facebook, Twitter, Pinterest, and email. You can also share your web address by any other means you wish.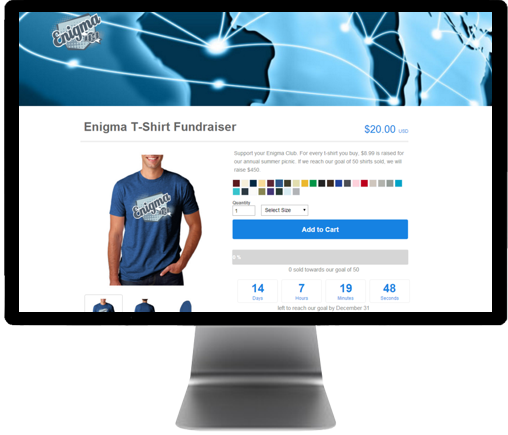 Collect Your Funds
When your campaign ends, we send you the profits by PayPal within 2 weeks. Estimated profits can be seen anytime from your control panel. Funds are determined by subtracting the shirt and printing costs. Costs reduce based on the number of shirts sold with breaks at 24, 48, 96, 144, 250 and 500.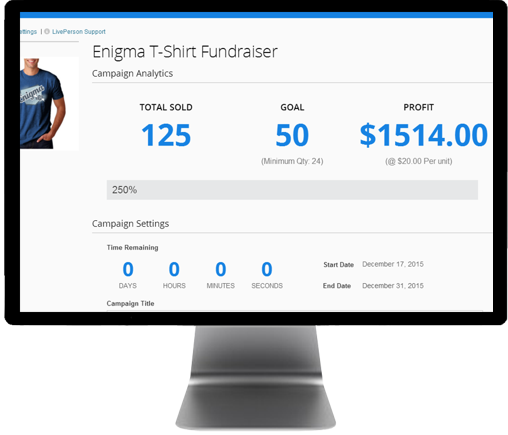 We Fulfill Your Orders
You never lift a finger after launching your fundraising campaign, except for promoting it. When the campaign is complete, we print all the orders in bulk and ship them individually to your supporters. Local groups can choose to have us ship the order in bulk to a single location for Free.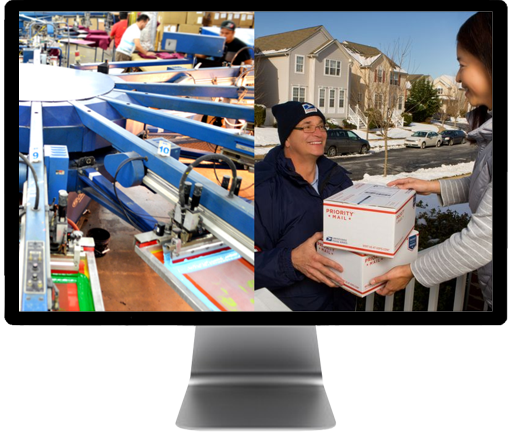 Start a Fundraiser
The More You Sell, The More You Earn
How Profits Are Determined
Your sales price remains the same, but your base cost will reduce with volume. The profits are based on the total number of shirts you sell less the base cost. The cost is calculated by our quantity breaks at 24, 48, 96, 144, 250 and 500. Example: if your campaign sells 200 shirts, your profits will be calculated on our 144 price break.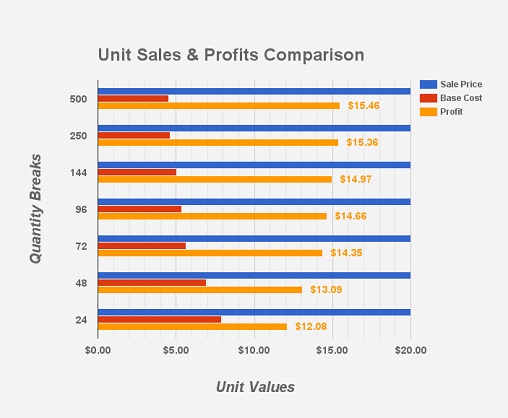 Profit Margins Increase With Volume
When your sales meet or exceed a price break, your profit margin increases. You can't lose. Your earnings increase as a percentage of sales every time you hit a new volume price break.
Start a Fundraiser
Get Inspired
See What Others Are Doing
You want to design a t-shirt that your audience or supporters relate to. You also want to describe what your campaign is about. If you are raising funds for donations, clearly explain what the funds are for, but keep it concise. If you are designing shirts to sell for profit, the design should speak for itself, but you still want to add some copy to entice your buyers.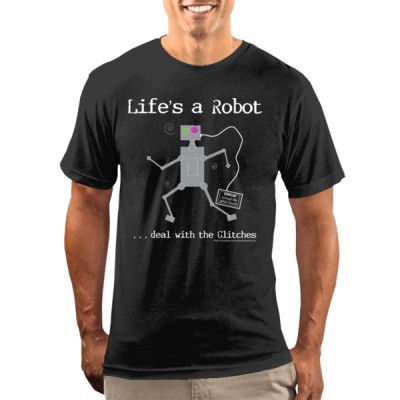 See Examples